New Release: Natalie Dessay: The Opera Singer Celebrating one of opera's most charismatic and captivating talents, this new collection features 33 CDs and 19 DVDs—all starring enchanting French soprano Natalie Dessay.
She has been a soprano section leader for several groups, most recently the Cheektowaga Chorus and First Presbyterian Church in East Aurora. In January of 2015, Aurora was featured on the front page and in a two-page article in Gusto, in The Buffalo News, when she auditioned for the Metropolitan Opera Council Auditions.
Important Update to SiriusXM Radio: As of December 3, 2020, Met Opera Radio on SiriusXM has moved from channel 75 to channel 355. Listeners can still tune in at home on connected devices like Amazon Alexa and Google Assistant, or stream on any device with the SiriusXM app. For more information, please contact SiriusXM Customer Care at 1-855-497. The Metropolitan Opera's At Home Gala is undeniably one of the most hotly anticipated event since the social distancing measures kicked off just a little over one month ago. The event is set to feature close to 40 artists from around the world and recent reports indicate that a great deal of preparation has gone into making this a memorable event.
Google uses cookies and data to:
Deliver and maintain services, like tracking outages and protecting against spam, fraud, and abuse
Measure audience engagement and site statistics to understand how our services are used
If you agree, we'll also use cookies and data to:
Improve the quality of our services and develop new ones
Deliver and measure the effectiveness of ads
Show personalized content, depending on your settings
Show personalized or generic ads, depending on your settings, on Google and across the web
For non-personalized content and ads, what you see may be influenced by things like the content you're currently viewing and your location (ad serving is based on general location). Personalized content and ads can be based on those things and your activity like Google searches and videos you watch on YouTube. Personalized content and ads include things like more relevant results and recommendations, a customized YouTube homepage, and ads that are tailored to your interests.
Click "Customize" to review options, including controls to reject the use of cookies for personalization and information about browser-level controls to reject some or all cookies for other uses. You can also visit g.co/privacytools anytime.
Met Opera Rush Tickets
The Metropolitan Opera has closed, but it's offering nightly streams of encore presentations from its Live in HD series.
The streams began on Monday, March 16th, 2020. Each will begin at 7:30 p.m. on the date listed below, and will remain available on metopera.org until 6:30 p.m. the next day. If you happen to use a Met Opera on Demand app, it will be available there too.
To watch the streams
Scroll down to the opera you want to watch and click on the name of the opera
Remember: it will only be available for free streaming the day listed, starting at 7:30 p.m., and then until 6:30 p.m. the next day. If you click on one that is not currently available, it will give you information about the opera, but will not be available for free streaming. So, only one opera at a time will be available for free streaming, although there will be links for each opera.
You might also see a button that says "Watch Now" on the Metropolitan Opera's home page, and that one will stream the currently available opera.
Met Opera Home
Schedule for streams
Monday, April 5
Gounod's Faust
Starring Marina Poplavskaya, Jonas Kaufmann, and René Pape, conducted by Yannick Nézet-Séguin. Production by Des McAnuff. From December 10, 2011.
Tuesday, April 6
Verdi's Rigoletto
Starring Christiane Eda-Pierre, Isola Jones, Luciano Pavarotti, Louis Quilico, and Ara Berberian, conducted by James Levine. Production by John Dexter. From December 15, 1981.
Wednesday, April 7
Tchaikovsky's Eugene Onegin
Starring Anna Netrebko, Elena Maximova, Alexey Dolgov, Peter Mattei, and Štefan Kocán, conducted by Robin Ticciati. Production by Deborah Warner. From April 22, 2017.
Thursday, April 8
Zandonai's Francesca da Rimini
Starring Renata Scotto, Plácido Domingo, and Cornell MacNeil, conducted by James Levine. Production by Piero Faggioni. From April 7, 1984.
Friday, April 9
Shostakovich's The Nose
Starring Andrey Popov, Alexander Lewis, and Paulo Szot, conducted by Pavel Smelkov. Production by William Kentridge. From October 26, 2013.
Saturday, April 10
Gounod's Roméo et Juliette
Starring Anna Netrebko, Roberto Alagna, Nathan Gunn, and Robert Lloyd, conducted by Plácido Domingo. Production by Guy Joosten. From December 15, 2007.
Sunday, April 11
Verdi's Luisa Miller
Starring Sonya Yoncheva, Olesya Petrova, Piotr Beczała, Plácido Domingo, Alexander Vinogradov, and Dmitry Belosselskiy, conducted by Bertrand de Billy. Production by Elijah Moshinsky. From April 14, 2018.
Monday, April 12
Massenet's Cendrillon
Starring Kathleen Kim, Joyce DiDonato, Alice Coote, Stephanie Blythe, and Laurent Naouri, conducted by Bertrand de Billy. Production by Laurent Pelly. From April 28, 2018.
Tuesday, April 13
Tchaikovsky's Iolanta / Bartók's Bluebeard's Castle
Starring Anna Netrebko and Piotr Beczała in Iolanta, and Nadja Michael and Mikhail Petrenko in Bluebeard's Castle, conducted by Valery Gergiev. Production by Mariusz Treliński. From February 14, 2015.
Wednesday, April 14
Mozart's Die Zauberflöte
Starring Golda Schultz, Kathryn Lewek, Charles Castronovo, Markus Werba, and René Pape, conducted by James Levine. Production by Julie Taymor. From October 14, 2017.
Thursday, April 15
Humperdinck's Hansel and Gretel
Starring Judith Blegen, Frederica von Stade, Jean Kraft, Rosalind Elias, and Michael Devlin, conducted by Thomas Fulton. Production by Nathaniel Merrill. From December 25, 1982.
Friday, April 16
Dvořák's Rusalka
Starring Kristine Opolais, Katarina Dalayman, Jamie Barton, Brandon Jovanovich, and Eric Owens, conducted by Sir Mark Elder. Production by Mary Zimmerman. From February 25, 2017.
Saturday, April 17
Puccini's Turandot
Crave by sarah kane script. Starring Eva Marton, Leona Mitchell, Plácido Domingo, and Paul Plishka, conducted by James Levine. Production by Franco Zeffirelli. From April 4, 1987.
Sunday, April 18
Rossini's La Cenerentola
Starring Joyce DiDonato, Juan Diego Flórez, Pietro Spagnoli, Alessandro Corbelli, and Luca Pisaroni, conducted by Fabio Luisi. Production by Cesare Lievi. From May 10, 2014
You might also be interested in:
More virtual events
Met Stars Live In Concerts
Check out our big list of upcoming virtual events, or look at a few of them here:
Wednesday, May 5, 2021
Thursday, May 6, 2021
Metropolitan Opera Live Stream Schedule
Saturday, May 8, 2021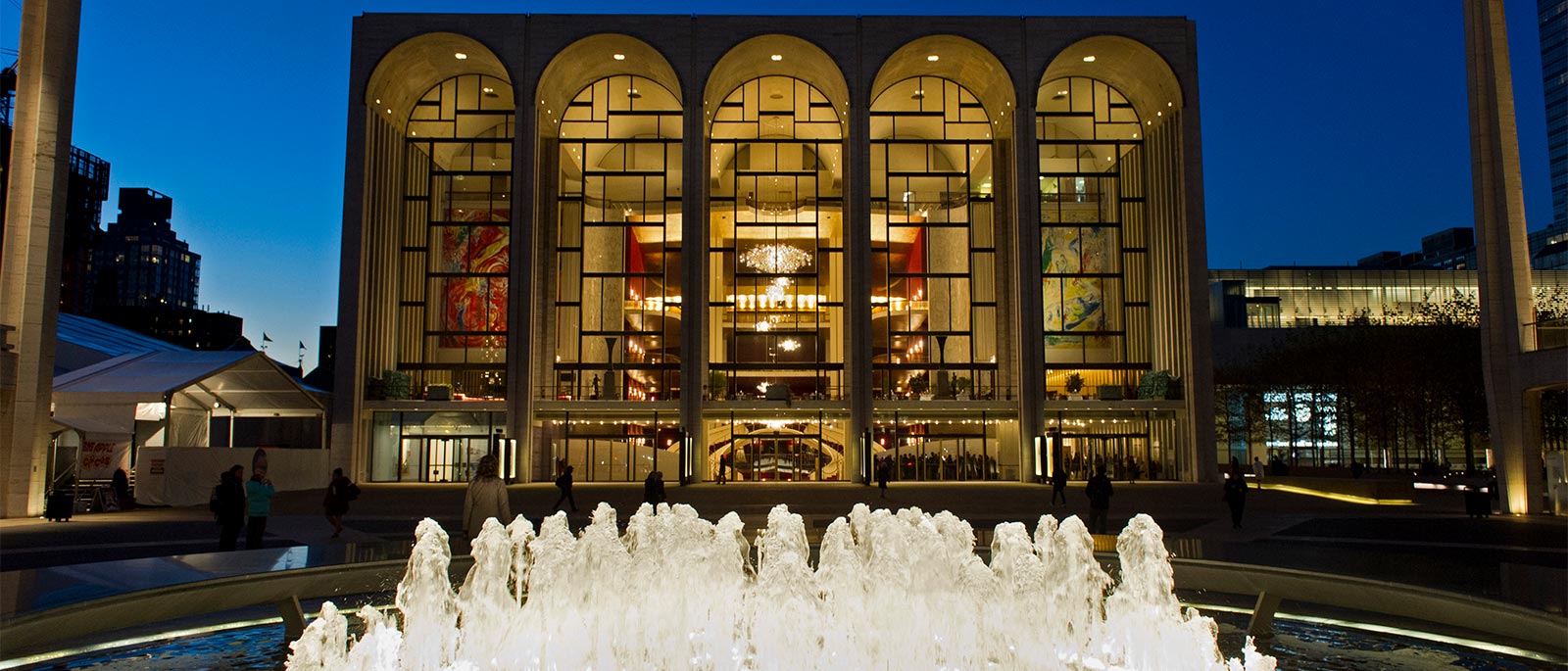 Met Opera On Demand
Tuesday, May 11, 2021
Wednesday, May 12, 2021
Thursday, May 13, 2021
Friday, May 14, 2021
Met Opera Schedule
Saturday, May 15, 2021
Tuesday, May 18, 2021